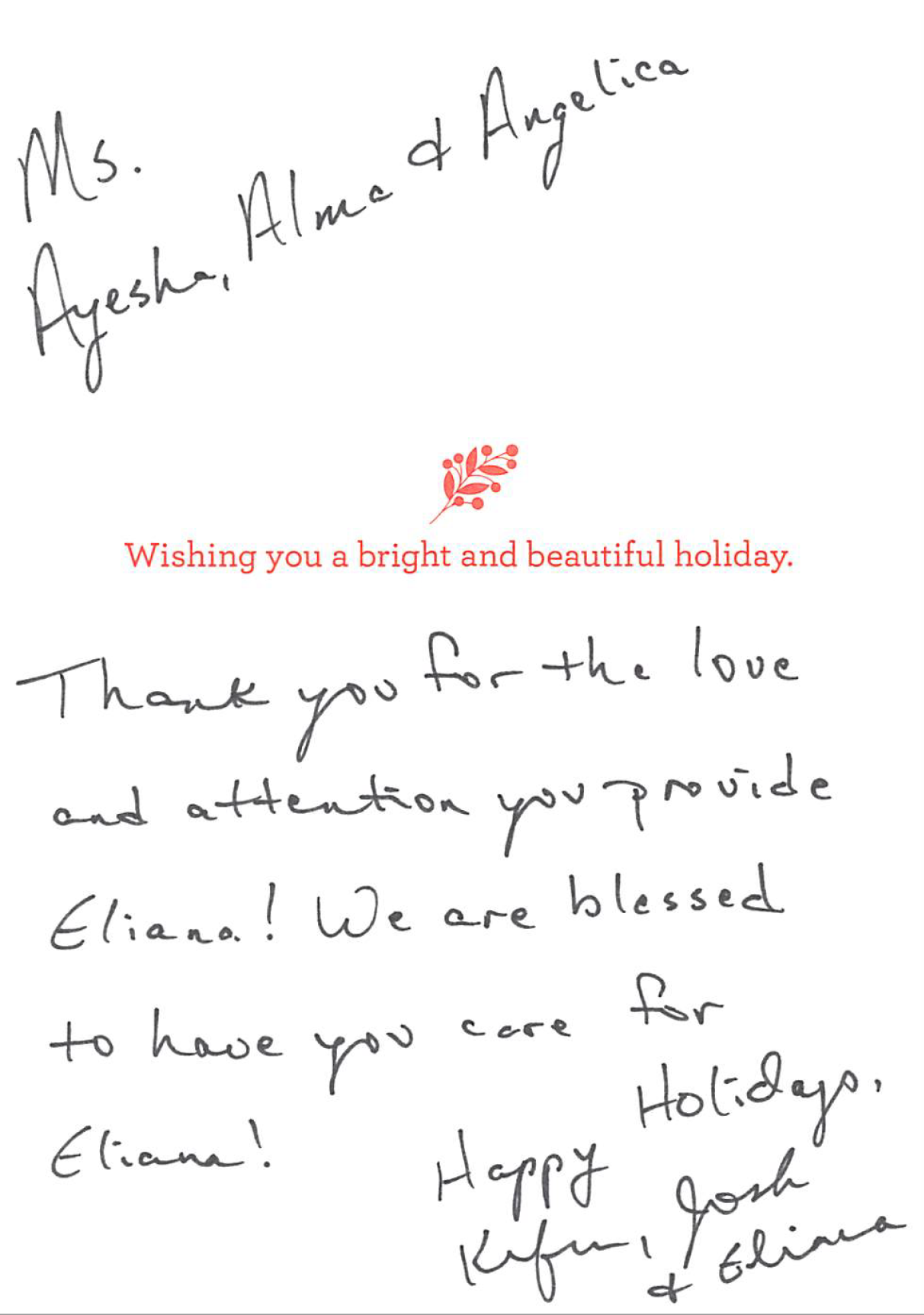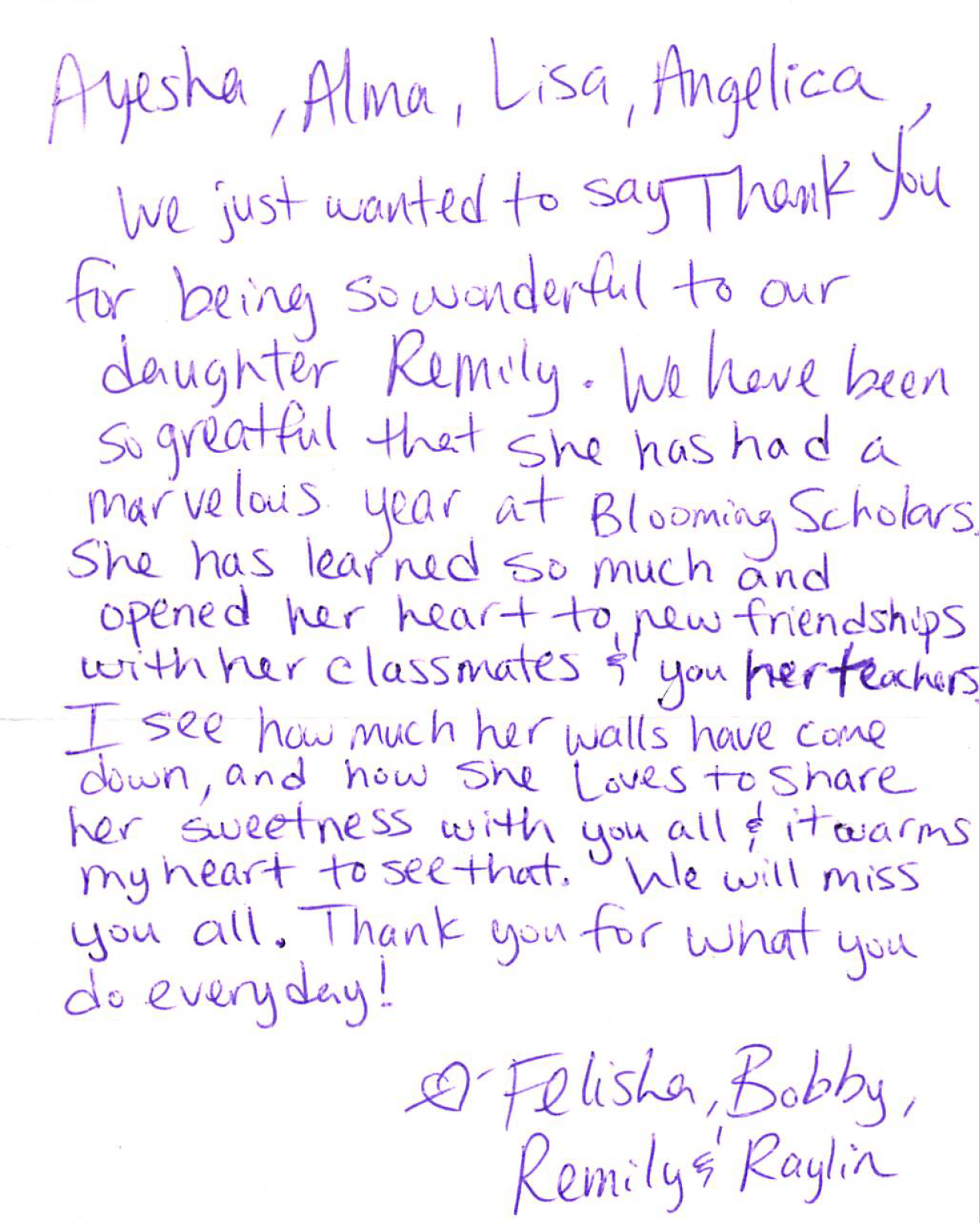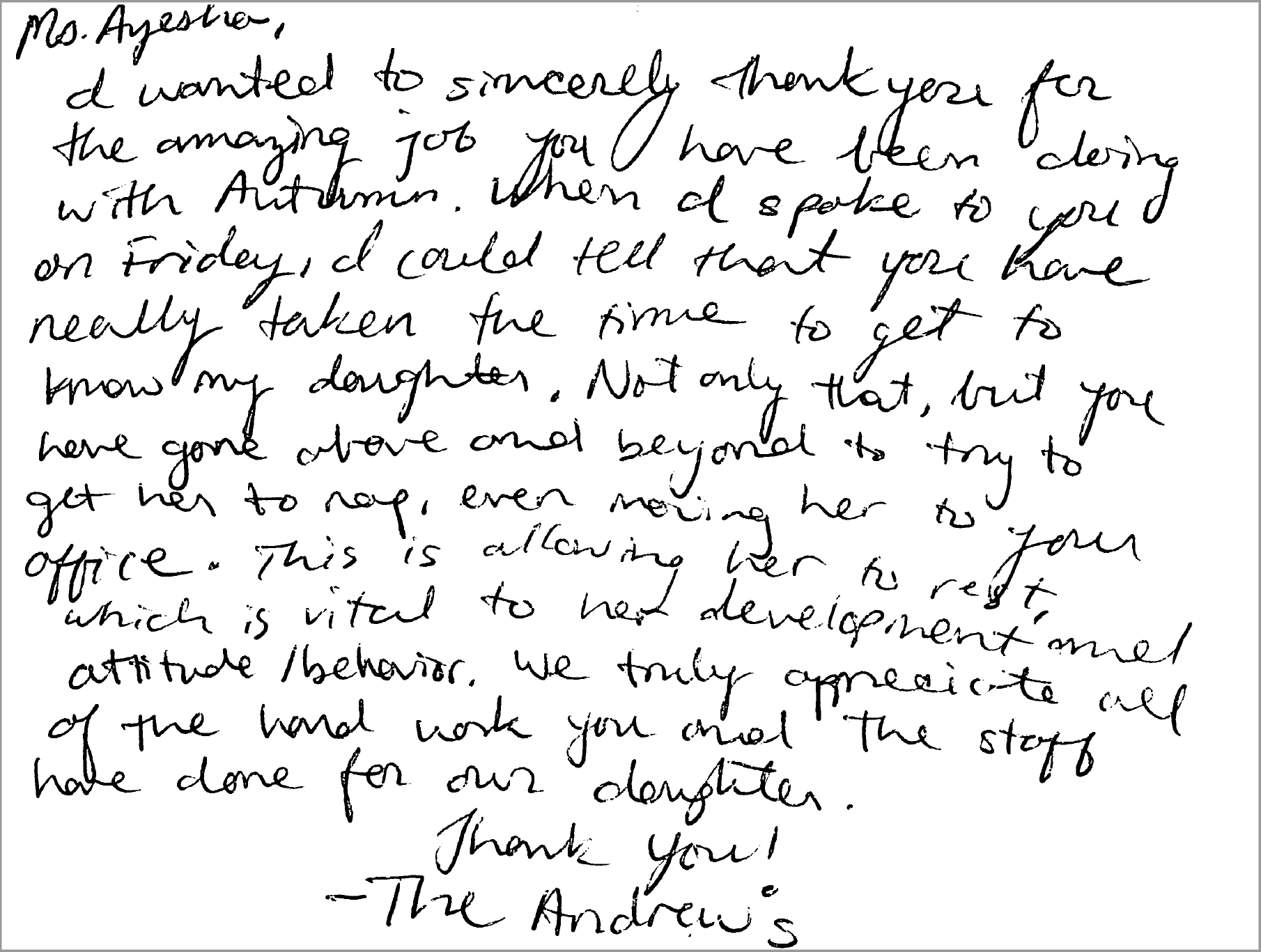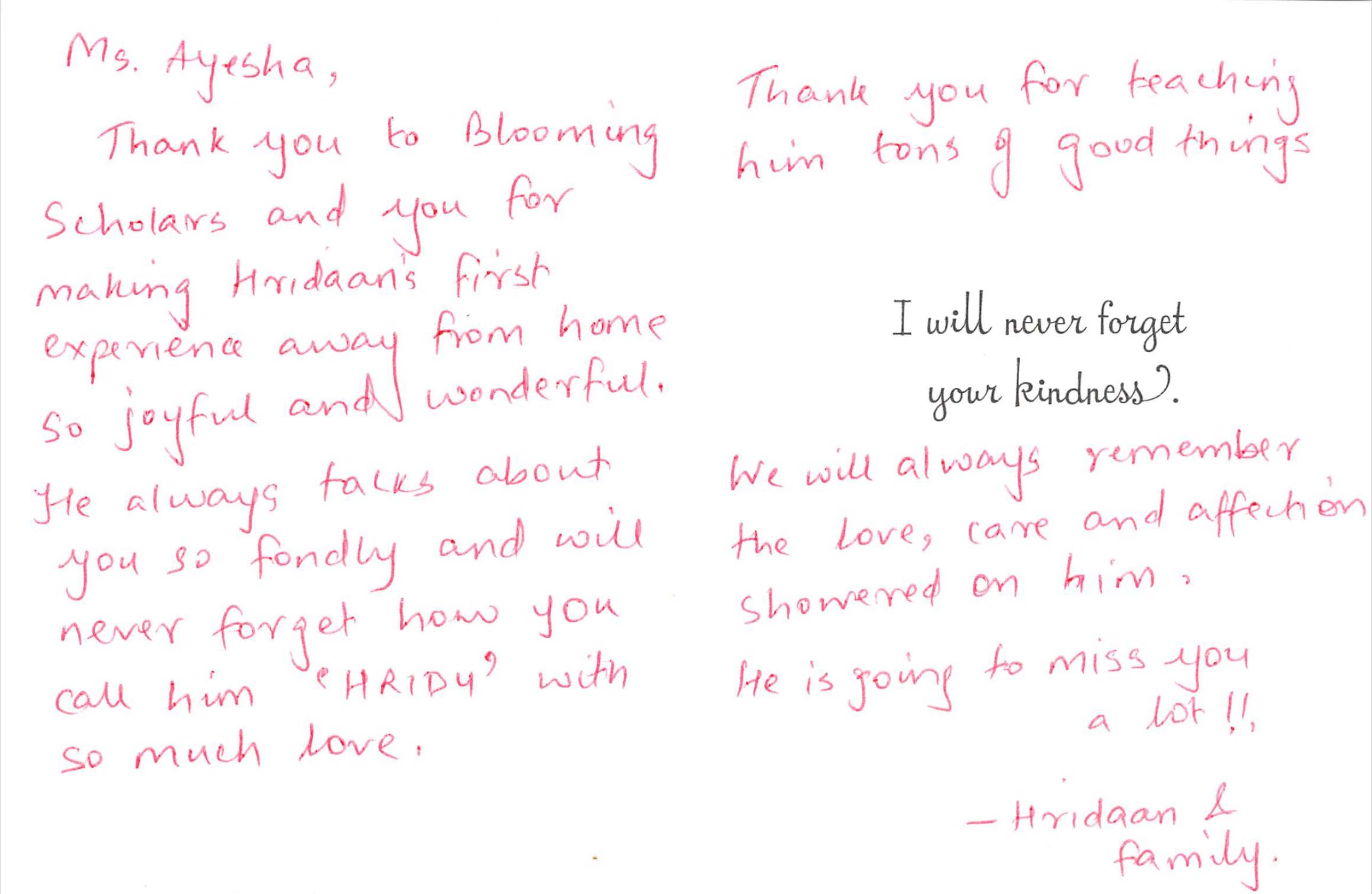 Blooming Scholars Montessori sets your child up for success not just academically but also as a independent learner. Ms. Ayesha has a passion to teach and always on a mission to engage kids in various activities. Kids love to learn and is not forced to learn. All the teachers are excellent and make sure the kids feel at home! 🙂 My kid enjoys going to school everyday which is the best part I love.
My son has been with Ms. Ayesha for 3 years. We love her so much! She has been so wonderful, and I am so happy that we found her. She loves our son like family. She is so attentive to his needs, learning style and his personality traits and really helps him to grow as a person.
Our very busy 4 year old was a late starter to a Montessori school. He was previously in a more traditional private daycare where he just didn't fit in, and would tell me everyday that he didn't like going to school. 🙁
Since he has been at Blooming Scholars, he actually comes home talking about all that he did and learned that day and how much fun he has!
Thank you to Ms Ayesha and her staff for taking in Evan and for your diligence, patience, knowledge, and most of all love. Katherine Kalhoefer-Anders
We have been so pleased with our experience at Blooming Scholars. The variety of learning opportunities has been excellent. We love that our child has had the opportunity to learn in creative ways about art, music, exercise, and a variety of cultures. Blooming Scholars makes learning fun!
We also prefer the small school environment where he receives more one-on-one attention and the small group classroom set up. Ayesha and her family are passionate about teaching and we are so happy with our son's experience and jumpstart to his learning career. Jennifer Garcia